My name is Laura Ward. When I started blogging, I wrote under the pen name Emily Crawford.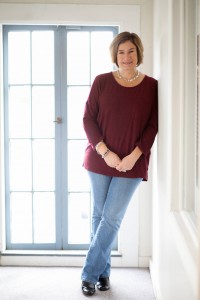 I'm a mother of two, a wife, and a successful business owner. I'm a daughter, a sister, and an aunt. I've run a half marathon. In 2014, after living with increasingly severe and ultimately debilitating back pain for more than 13 years, I had my spine fused. At the time, I was just over five months sober.
At 42, I had just begun to achieve greatness, all while subconsciously trying to sabotage myself by letting my addiction to alcohol spiral out of control. Luckily, one day I woke up and decided to change.
On February 4, 2016, I celebrated my first year of sobriety.