Drinking a green beer on St. Paddy's Day has always been on my bucket list. I can't believe I've never had one. It's kind of strange that I haven't. I'm almost 44 years old. I'm 75% Irish (or something like that). I love beer. I'm truly baffled. But, I'm sober now, so it's just not going to happen, and I have no regrets.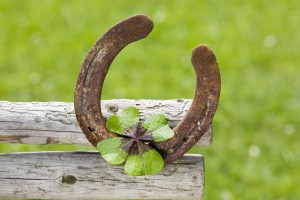 It's not just green beer, though. Every drink has its day. Right? Champagne on New Year's Eve. Green beer and whiskey on St. Patrick's Day. Mint Juelp's for the Kentucky Derby. Wine on National Drink Wine Day (which I never even knew existed until this year). I didn't think about any of this before now. But, as an alcoholic in recovery, my sensitivity is heightened. Considerably. And, I think about all the people who can celebrate with those drinks on their days and leave it at that. Kudos to them.
Before I began drinking practically all day every day, I truly enjoyed relaxing with a glass of wine or a bottle of beer. After a great day. After a terrible day. When there was something to celebrate. When there was something to mourn. It never occurred to me to drink just because there was a special day for for it.
In time, one drink was never enough, and every day had its drink, or collection of drinks. As soon as the day began, I would decide what the drink or drinks would be. I didn't need holidays or special celebrations. In fact, I got into the habit of making sure I had plenty to drink before I even arrived at parties and family gatherings.
Sadly, there is a growing general acceptance of regular binge drinking, at least on a partial level. The consumption of "enough drinks to not really appear drunk but definitely fail a field sobriety test" is a widely tolerated behavior. And, the list of popular drinking holidays is growing. Take Halloween, for example. It used to be all about kids collecting candy. Now, it's about which house in the neighborhood is serving the best adult beverage. Because who could possibly enjoy soberly taking their kiddo door to door?
With approval of "Palcohol" by the federal Alcohol and Tobacco Tax and Trade Bureau last week, we'll soon be able to carry large quantities of alcohol in pockets, handbags, and backpacks without the bulk and weight of cans and bottles. Beware, sports venue concession vendors. Those $10 beers will quickly become a thing of the past now that people can easily smuggle their own alcohol into stadiums and arenas. And, pouring enough packets of the powder into one bottle of water will eliminate the need to down multiple drinks to achieve the desired level of numbness. It's scary. Truly.
Please don't misunderstand. I'm not turning into an anti-alcohol zealot. I promise. As I mentioned earlier, my sobriety has made me much more aware of the role alcohol plays in society. I am absolutely concerned that it is becoming increasingly difficult for addicts to become and remain sober. And, the problem is far greater than stigma and shame.
More than anything, I realize how important it is for me to set a a strong and solid example for my children and make sure they understand what's out there and the dangers of consuming too much, too often, not being able to stop, etc. I am as open and honest as I can be with them at their ages, and I look forward to expanding our dialogue about alcohol and alcoholism, and telling them more of my story (the parts they don't know), as they grow older.
I will never try powdered alcohol. I hope my kids won't either. I will never have that elusive green beer. I will never try the fabulous new Malbec that just arrived at my favorite wine shop (I have no idea what it is, but I am sure there is one) – these days I spend my booze money on manicures and pedicures at the salon next door. When I look at my nails in the morning, I don't have a headache, I feel pretty, and I am confident I didn't flush my money down the toilet.
Happy St. Patrick's Day!