The following is a sneak peek at the letter I have drafted to tell my clients I am an alcoholic. Everyone who will receive this knew me in my most active phase of addiction. They are at the helm of the businesses and organizations that contracted with me for public relations services as I simultaneously grew my consulting business and threatened its existence with my drinking. I plan to send this letter in the very near future. And, I am prepared for any and all reactions.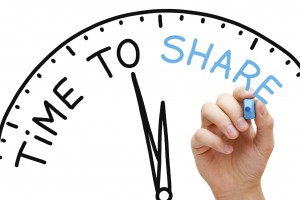 I am not looking for an excuse to not send the letter. I am not soliciting edits. In my mind, this is a done deal. However, if anyone has done anything like this before, I would absolutely love to hear about your experience. Did you receive support? Did you lose clients? Did your business relationships change?
Thank you to everyone who has been reading my blog and sharing your own stories and thoughts with me. I am proud to be part of this incredibly strong and sober community. Here goes …

Dear [insert client's name],
I am writing to you today to share a very personal situation, one which I need you to hear from me before you potentially find out another way.
Before my spinal fusion surgery in November 2014, I spent the better part of 13 years dealing with sporadic bouts of extreme and ultimately debilitating back pain. While I do not present this situation as an excuse, the bottom line is that I gradually became an alcoholic. I am extraordinarily proud to tell you that, aside from a slight setback about eight months ago, I have now been sober for 14 months.
Today, I am the strongest version of myself I have ever been. It has not been easy to get to this place, and I grow increasingly grateful every day for the love and support of family, friends, and clients who have remained by my side on this journey whether or not they knew I had embarked upon it.
For the past six months I have been blogging about my experience and sharing my story with the online world. Why? Because I suspected I was not alone. And, I have learned I was right. There are so many women like me out there, and we need each other. From the get go, I have been forthcoming about the fact that I was concealing my true identity by using a pen name, but I feel it is time to own up to my addiction in the most honest and transparent way possible – to let everyone know who I really am and enable myself to share my story even more publicly.
You may say you never knew or even suspected I had a problem. Most people didn't – even some of my closest friends. I was very skilled at hiding my addiction. However, doing so sucked the life out of me, a little bit more every day. In March 2014, I nearly gave up.
I could ramble forever – I have become very good at sharing all the horrible truths of my story as well as proclaiming my victories. But, I am going to stop here.
One thing I can tell you with absolute certainty is that I have never been dishonest with you about the work I have done as your PR consultant. I am extremely proud of that work. I hope you will join me in celebrating my sobriety. However, I understand if this changes our relationship and causes you to doubt your ability and/or desire to trust me.
Thank you for your continued faith and confidence in me. I am blessed to consider you a friend as well as a client, and I look forward to many more successful years together.
All my best,
[My Real Name]