Do you remember your last drink? I remember mine. Well, maybe not. But, I remember the one that started my last binge. I drank with purpose. I drank with gusto. Off. The. Deep. End. I thought I was all sorts of fabulous, going out in a blaze of glory, drinking to my heart's content and plotting (ha!) my sobriety.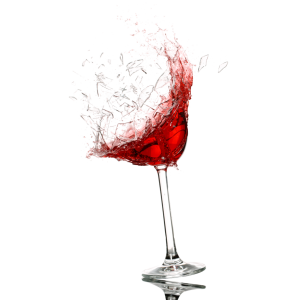 That day, May 30, 2014, I woke up planning to quit wining. And beer-ing. And vodka-ing. And, margarita-ing. And champagne-ing. And whining. I made it until noon. Then, I went to my good-bye party.
It was only a five minute drive from my home office to my favorite lunch spot. Most Mondays (because on Monday's they offer extra rewards points), I stopped in for lunch with my iPad, had the same salad, drank two (or three) of whatever specialty Sam Adams was on tap, and chit chatted with the bartender. She would always tell me how nice I was, so different from most of the other people she met.
But, she wasn't there. I had cried with her the week before when I broke a nearly two-week sobriety to rejoice in the news that a dear friend who suffered a massive heart attack on Mother's Day had pulled through and was going to make it. I should have taken it as a sign and left. But, I didn't. Instead of grabbing my usual high top booth for one, I bellied right up to the bar and ordered a glass of Malbec from a tall dude whose face said he'd rather be somewhere else. I almost skipped the salad, but then realized having to eat it would give me a reason to stay longer and drink more.
Three glasses later, I paid my tab, overtipped the lousy conversationalist bartender, and sauntered out the door. Get in the car. Put gum in mouth. Buckle seat belt. Breathe. Look in mirror. "Hmmm, I don't look drunk," I may or may not have said out loud. Off I went.
On my way home, I drove past my neighborhood for a pit stop at my favorite wine shop for a bottle of Cab. You know. To say good-bye.
At home, I opened the bottle and completed the cork drop ritual. All drunks know this, right? Fred Gwynne's character, Uncle Hugo Gibb, from The Boy Who Could Fly?
I'm hearing crickets. You don't know the movie or the scene, do you? Hang on a moment … ah, here's the clip:
Upon seeing this movie for the first time back in 1986, my parents began doing the cork drop every time they opened a new bottle of wine. At restaurants, too. Everyone took a turn. Even the kids. FYI, it's really challenging when there are linens on the tables!
Anyway, I dropped my cork (seven bounces!) and poured glass number one. Off to the computer I went with the glass in one hand and the bottle in the other. Truth be told, I have no idea what happened during the next hour or so other than I began blasting some of the music I knew full well would elicit deep emotion ("Dreams" by Van Halen gets me every single time – especially when I am intoxicated – just ask my husband), opened up a Word document, and began pouring out my soul while I continued to drain and refill my glass.
It was a "me party" like none I'd ever attended. That's saying a lot given the fact my almost daily dose had become a six pack of beer and a bottle of wine – pick up and start drinking the six pack by 10 a.m. and open the wine just after the kids stepped off the school bus in the afternoon. I wasn't even getting hungover anymore. I also wasn't remembering conversations with clients. What began years ago as a very controlled way to relax and unwind had gradually transformed into a constant numbing ritual I believed I needed in order to function.
With the bottle kicked and my tears wiped away, I grabbed my car keys, iPhone, and wallet and headed out for some more juice. I knew I couldn't go back to the same store where I bought the wine earlier that afternoon. Besides, I justified, I don't want more wine and he doesn't sell what I'm after. I had to drive to another store three times the distance from my house. I don't remember the drive. I don't remember making my purchase: 2 large bottles of Sam Adams Lager. I do remember texting my therapist on my drive back home.
"It feels like my best friend just died," I wrote. "Like I'm breaking up with someone."
"I know," she replied. "Like the boyfriend you know is really bad for you but you just can't leave."
She asked me if I felt safe and I thought soberly for a moment, "I'll be safe as soon as I can get this car back into my garage without hitting anything or anyone in the process."
I made it home just as the kids' bus was pulling up. That afternoon, I drank both bottles of beer. Out of my wine glass. All evidence of my crimes was hidden before my husband arrived home from work shortly after 5:00 p.m. Crystal clear, however, was my state of intoxication. I'm not sure how I managed to climb two flights of stairs and fall into bed. Zzzzzzzzzzzzzzzzzzzzzzzzzzzzzzzzzz.