This is where I'm supposed to stand up and introduce myself and say, "I'm an alcoholic." Except for one thing. I just can't bring myself to use my real name. Not yet anyway.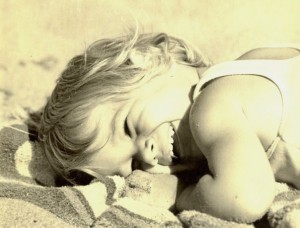 I am an alcoholic. I promise. But, I'm also a wife, a mom, a daughter, a sister, an auntie. And, I own a business. So, for now, please call me Emily.
Emily Crawford is a pen name I have always dreamed of using. I feel fairly certain that one day I'll reveal my true identity and explain what the name means and why I chose it, but for now …
This is my true story.
Does concealing my identity make me less credible? While some may argue that it does, I stand firmly accountable to myself first and foremost, despite who others may or may not think I am. In fact, those who know me in real life will tell you I absolutely take ownership of my addiction and my recovery. There may be times I don't offer information or talk about it. But, I don't hide my addiction. Nor do I hide behind it. I embrace it.
I have looked family and friends in the eye and told them about my struggles. My children are aware of what alcohol does to Mommy and why she works hard not to drink. My husband knows he doesn't like me when I drink too much. At the same time, he doesn't think I need to give up alcohol forever.
I began my journey toward sobriety with the goal of writing a book and have been keeping a journal. Maybe I'll still write that book. Until then, I'll tell my story here.
P.S. The photo is really me … 40 years ago.