On Christmas Eve, I threw away seven months of sobriety. Actually, I was one day shy of seven months. The most difficult almost seven months of my life.
In that moment, I felt the need to let go of a lot. I was keenly aware that I had a whole new box of tools for times like that. I'd been testing them out for a while. Any one of them would have sufficed. But I didn't care.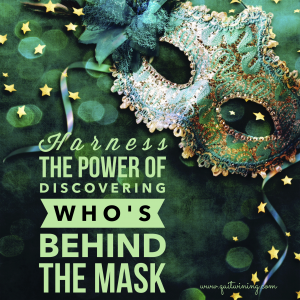 That morning, my eight-year-old daughter was diagnosed with the flu. Yes, she got the flu shot. We all did. She had the flu so badly that the test turned positive before the nurse even had a chance to set the timer, something the pediatrician said she hadn't seen in a very long time.
I walked out of the doctor's office trying to decide who to call first. You see, we host Christmas every year for 20-25 people. And, while we certainly weren't going to cancel, Christmas wasn't going to be what I had planned and envisioned, what I had fought for. Would my uncle in the midst of Chemo be able to attend? What about my parents? My sister and her husband and kids? My brother and his kids?
And, then there were the dozens of gingerbread cookies the kids and I had baked and decorated the day before. Covered with flu. Enjoy, Mr. Garbage Can. Good-bye, germs. See you never.
It felt like everything had to be either disinfected or disposed of. At least I had finished the wrapping.
The phone was ringing, texts were dinging. We could have added lyrics and recorded a new Christmas carol. Another question here. Another attempt at justifying exposure to germs there. "Well, can you quarantine her in another room?" "Can you make her wear a mask?" Meanwhile, my daughter's fever climbed ever higher as she moaned and asked if Santa would still come.
No, she would not be quarantined or wear a mask. The poor kid had the flu. For Christmas. She was already miserable. We simply hung out the "enter at your own risk" sign and waited for everyone to make their final decisions so we could finish the food shopping. One family was in. Then out. Then in again. Finally, it was too late to wait any longer and my husband went to the store to buy too much food.
Left behind to sanitize everything in sight and try to get my daughter to hydrate, I wondered why. Why can't we end this year on a high note? It had been one of the tougher ones (maybe the toughest yet!) for me and I'd been looking forward to celebrating with my family. I began to review …
In March, I realized I was hitting rock bottom. I'd become unable to control my drinking. And, for a while, I didn't want to. The reality of a 13-year-old back injury completing its long, drawn out transformation into pain that left me debilitated most of the time didn't help.
Despite my love affair with the numbing effects of alcohol, I refused to take pain medication for my back. I'd been there before, years ago, and somehow knew better than to add a second addiction to my already hectic life.
In April, I reached out to a counselor I knew could help me and I decided to heal my body from the inside out. No more alcohol. No more sugar. I committed myself to a diet designed to reduce inflammation as I began the months of physical therapy and lumbar steroid injections required to prove to the insurance company I needed to have my spine fused. Because an MRI showing two vertebrae sitting bone to bone with no disc left just wasn't enough to convince them it was medically necessary.
On Monday, May 12th, with about three weeks of sobriety under my belt and a detoxifying cleanse completed to kick start my clean eating, I received the most horrible phone call. It was one of my best friends, telling me our dear, wonderful, rock star of a mom and wife, forty-four year old friend was lying in a medically induced coma in the ICU after suffering a massive heart attack on Mother's Day. The prognosis was not good. I stayed sober for another few days – and, after we learned she was going to live and I got to see and talk with her, I went off the deep end. For several days. On May 30th, I took my last drink.
About a week later, my mom called to say my dad had been rushed to the hospital with a fever close to 106 and they had no idea what was wrong with him. Seriously?! What gives?! After a battery of tests, it was determined a strep infection likely contracted during a dental procedure nearly a year before had reared its ugly head and attacked my dad's liver. Two weeks in the hospital and 30 days of IV antibiotics. Today, he feels better than he has in years. And, I stayed sober.
More physical therapy for me. More injections. Unable to travel more than an hour by car. Unable to sleep in a bed, so no overnights. I was missing my son's hockey tournaments and opportunities to grow my business. My zero gravity chair became my bed and my office, complete with a handy dandy laptop desk attachment.
Week after week of celebrating another week of sobriety. Two weeks of vacation at my parents' house. Complete and total agony – physically because of my back and emotionally in the constant presence of alcohol I couldn't drink. My parents consume considerable quantities of booze. And I have always joined them – it's kind of a family thing. Getting drunk with my folks is so much fun! But, they knew I was in recovery and even told our favorite bartender who used to have a mug of beer poured for me before I even sat down for lunch. Looking back, I realize the temptations were fairly minimal, though I delighted in smelling the two beers my husband drank on the trip.
And, in the fall, spinal fusion surgery. On November 10th, I spent four and a half hours in the operating room with some of the most incredible doctors alive. My spine surgeon, who invented the fusion device, a general surgeon who was somehow still in a suit and tie chatting up a pretty nurse when they wheeled me into the OR, a neurosurgeon to make sure I could still feel everything when they were done, an anesthesiologist, and about half a dozen other medical professionals. The best part? When the anesthesiologist looked at the surgical team and said, "Folks, I think she's ready for a cocktail." "You bet I am," I agreed enthusiastically. "I've been sober since …" I still wonder how much I told them.
When I woke up, I was so drugged I couldn't see straight. I was intoxicated, and I didn't like it. Not one bit. It wasn't supposed to be like this. The drugs were supposed to be amazing. I had told my counselor that I was looking forward to them. That I deserved to enjoy the high. That I had earned it. The post-surgery pain management was a self-administered morphine drip and I couldn't stand the way it made me feel – so dopey and out of it.  But, I needed it. Truly. There was nothing I could do. I felt like a failure as I pressed the button a total of 20 times between 2 p.m. on November 10th and 6 a.m. on November 11th. Then, I gave it up. The nurses kept telling me to push the button, but I refused. They brought me Tylenol every four hours and I was just fine. The pain at the incision sites was not pleasant at all, but it didn't matter because my back didn't hurt anymore.
I busted out of the hospital the next afternoon, surprising all the nurses who were convinced I'd be staying another night. They sent me home with a bottle of 30 Vicodin. I know it's in the house somewhere, but I never touched it and have no desire to locate it.
My surgeon and his handpicked team of OR buddies gave me my life back.
In the six weeks between my release from the hospital and Christmas Eve, I had returned to physical therapy and, on the first day, accomplished more than I had on my best day prior to surgery. I followed up with the surgeon, had my staples removed, began driving my car again (it was so easy to get in and out of it!), got back to work, decorated for Christmas, started taking care of my family again, and pinched myself every day because I couldn't believe I was awake.
Given the opportunity to look back on all this on Christmas Eve, I truly felt like I had done my time. And, when my husband arrived home with wine to serve on Christmas Day, I began to wonder. What if? I certainly felt healed. Cured. Recovered. I was definitely the strongest version of myself I'd ever been. And, I believed. I honestly believed I was perfectly capable of controlling my drinking and there was no way I could ever let it get bad again.
After we got the kids to bed, my husband and I kicked back with a glass each of the most glorious red wine ever made. I never remember names of wines, but he would. It was incredible. So smooth. After the first glass, I couldn't feel my legs. And I liked it. I poured and savored a second glass. Then, I went to bed. And I was proud. "Look at me," I thought. "I can drink like a normal person."
And, thus began my relapse.
I enjoyed several glasses of wine Christmas Day, trying to ignore the fact people I loved weren't there. I'm not blaming them for my drinking. Not at all. But, it was an easy excuse at the time, even though the only person I admitted it to was myself. I had a great time. And I didn't drink again until New Year's Eve.
After not drinking for so long, the buzz was so quick to come. I loved it. I drank with impressive control here and there for another couple of weeks. When the buzz started to play hard to get, I chased it. I pursued it like I had on an almost daily basis a year earlier. And, I caught it. Victory! Except what I discovered in my clutches was merely failure in disguise.